Deborah Tobola graduated with high honors from the University of Montana in 1988 with a Bachelor of Arts in English. She earned a Master of Fine Arts degree in Creative Writing from the University of Arizona in 1990. She has worked as a journalist, legislative aide and adjunct English faculty member in Alaska and California.
She began teaching creative writing in California prisons in 1992, taking the job of Institution Artist Facilitator at the California Men's Colony in 2000. Tobola retired from the Department of Corrections at the end of 2008 to begin

Poetic Justice Project

, the country's first theatre company created for formerly incarcerated actors, where she serves as artistic director.

Tobola returned to prison as a contract artist in 2014, where she cur

rently teaches creative writing and theatre at the California Men's Colony. She lives in Santa Maria, California.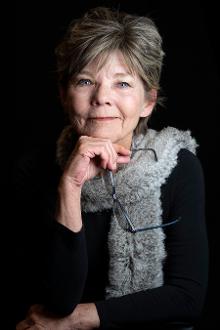 Photo by Geri-Ann Galanti